Dr. Gritsus received his medical degree from Pavlov Medical University in St. Petersburg, Russia. He conducted research at Temple University School of Medicine in Philadelphia Department of Cardiology on cardiomyopathy and heart failure. He was then invited to work as a Senior Scientist at Johnson and Johnson, Inc. where he conducted research in tissue repair and regeneration, resulting in patent submission and several groundbreaking scientific discoveries. Dr. Gritsus received his surgical training at University of Medicine and Dentistry of New Jersey and Morristown Memorial Hospital in Morristown, NJ.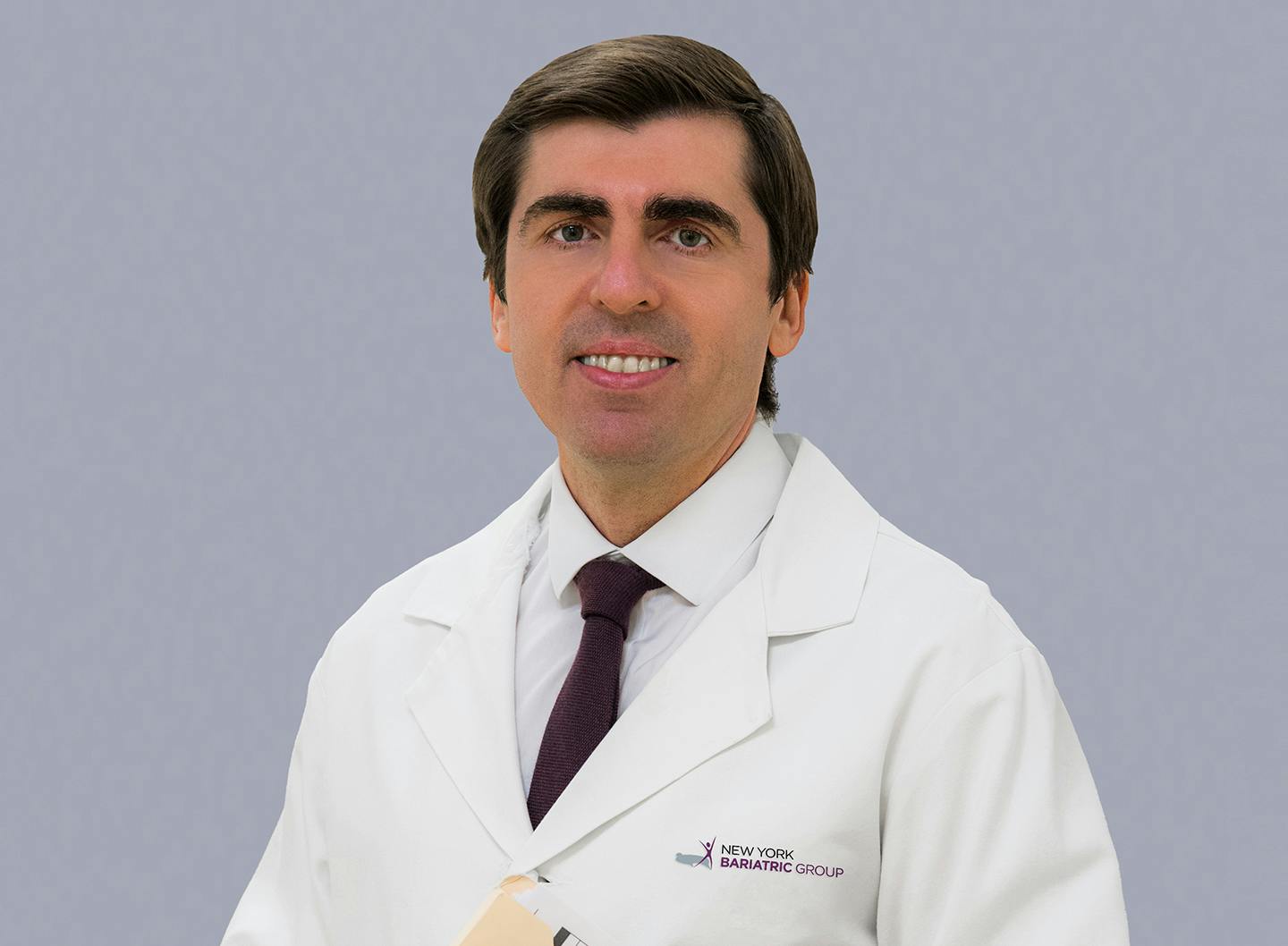 Dr. Gritsus has been in private practice in Northern New Jersey since 2003. His philosophy involves a scientific approach to the treatment of various surgical conditions. Dr. Gritsus believes that every patient should receive a complete and detailed explanation about risks, benefits and alternatives to a proposed surgical procedure. He utilizes a gentle, tissue-sparing approach to surgery which minimizes complications, pain and accelerates the recovery.
Dr. Gritsus has performed over 6000 weight loss procedures as well as other advanced operations. He is a recognized expert in bariatric surgery, and laparoscopic and minimally invasive surgery. Dr. Gritsus believes that those who are candidates for bariatric surgery should be treated in a clinical environment that is warm and compassionate. He is known for his surgical skills in a range of weight loss procedures, as well as his deep compassion for his patients, and the challenges they have been facing through being severely overweight.
Dr. Gritsus is a Director of Bariatric Surgery at Atlantic Health System/Chilton Medical Center and is certified by the American Board of Surgery.