Dr. Katz is a Medically Supervised Weight Loss Physician. He is the director of the Medical Weight Loss program at New York Bariatric Group.
Dr. Leon Katz originates from Long Island New York. He attended medical school at the New York University School of Medicine. He completed his residency and general surgery training at Beth Israel Deaconess Hospital in Boston and St. Barnabas Medical Center in New Jersey. Dr. Katz completed his fellowship in Bariatric and Minimally Invasive Surgery at Northwell Syosset Hospital.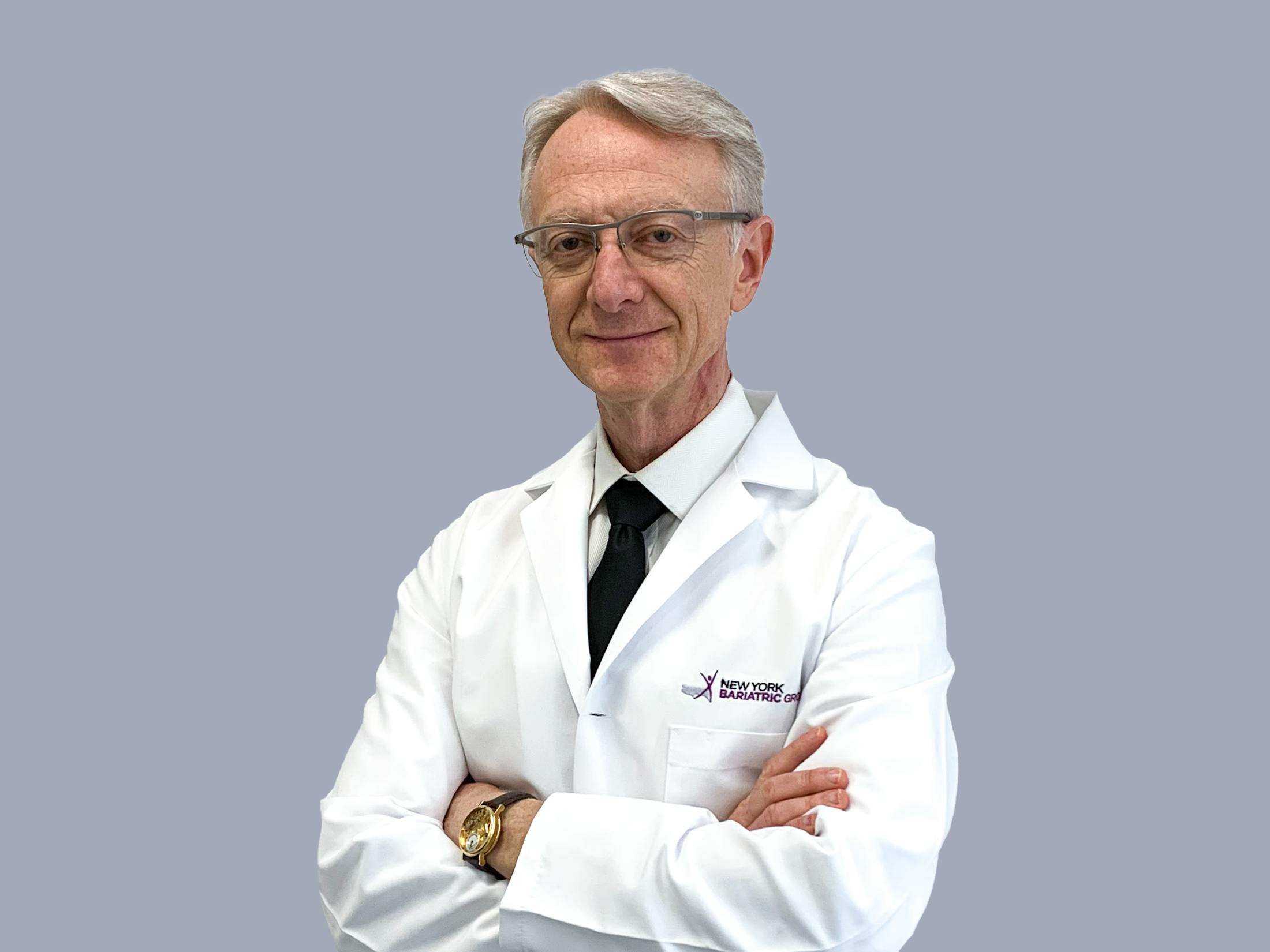 Dr. Katz has developed multiple bariatric surgery programs, such as the Crozer Chester Medical Center in Pennsylvania, which was awarded the Center of Excellence designation under his direction. Dr. Katz began performing robotic bariatric surgery in 2013 and became an established leader in the field having performed over 1100 robotic procedures in addition to over 1400 laparoscopic procedures. Dr. Katz was appointed clinical associate professor of surgery and assistant fellowship director of bariatric surgery at Reading Hospital in Pennsylvania, one of the largest Robotic Center of Excellence Bariatric programs in the United States.
Dr. Katz works closely with his surgical colleagues to assist in the preoperative assessment and postoperative evaluation of patients who are pursuing bariatric surgery. As part of his practice, Dr. Katz offers bariatric endoscopy and comprehensive medical weight loss management to assist patients who do not qualify for surgery or are interested in a non-surgical option. Dr. Katz brings his knowledge and passion for helping patients struggling with obesity.
Dr. Katz is a fellow of the American College of Surgeons, fellow of the American Society of Metabolic and Bariatric Surgery and certified by the American Board of Surgery.